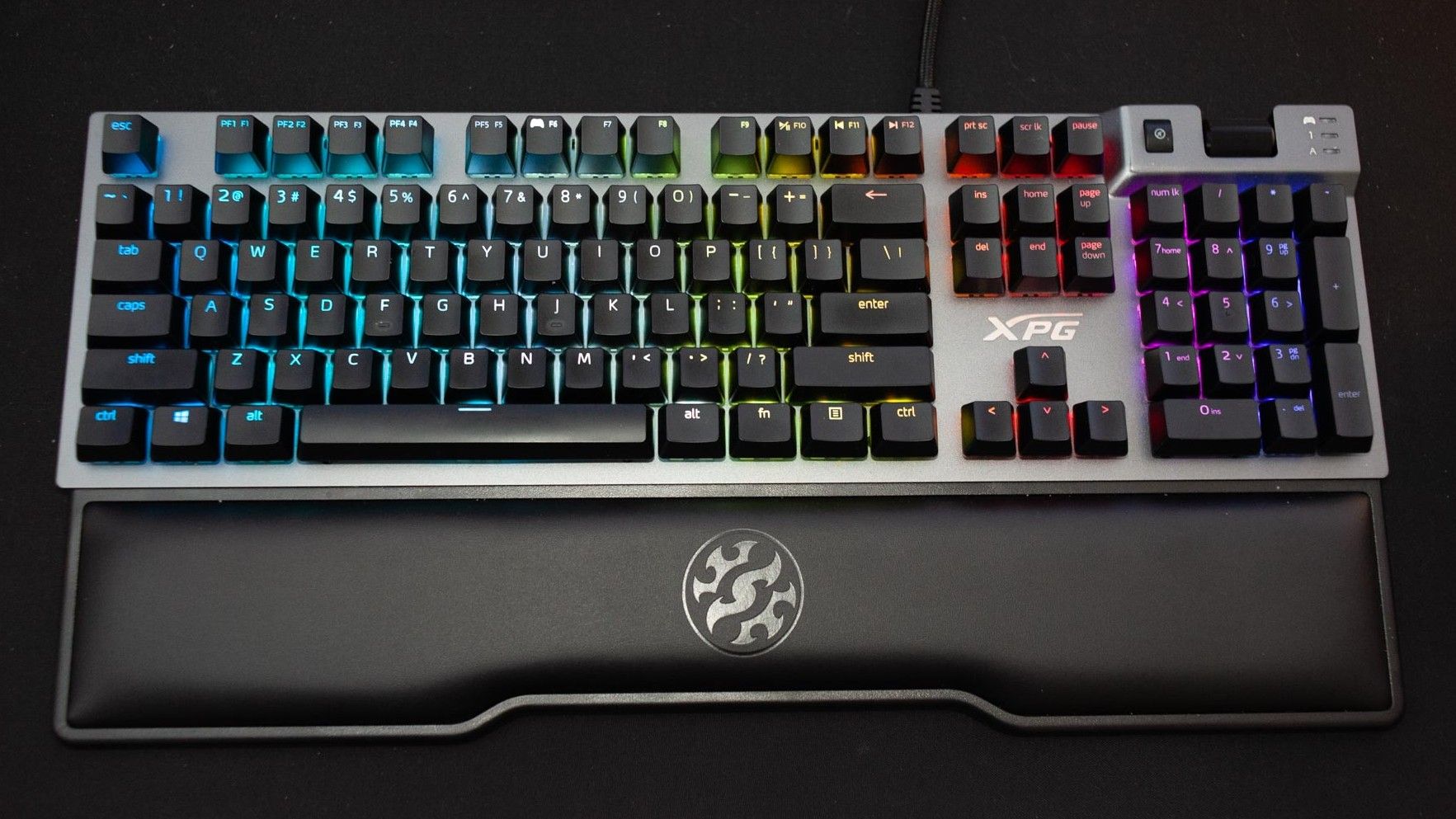 The top 5 mechanical keyboards on the Red, Blue, Brown and Silver switch
History is cyclical: mechanical keyboards first succumbed to membrane keyboards, and now are gaining universal love again. The advantages of the «Mechanics» several at once: the variability of tactile and sound sensations from printing (switches of different colors), durability ten-twenty times better than membranes, and the possibility of customization (replacement of keycaps, and in top models even switches). An even more advanced subspecies of micro-switching is gradually gaining popularity — opto-mechanical, where the pressure is read by interruption of the light beam instead of the closure of electrical contacts. In addition, mechanics come in many different shapes and sizes: ultra-compact ones that fit in a large jacket pocket; sophisticated ones with low-profile swipes and keycaps; and finally full-sized ones with plenty of programmable macro keys. All of this can be complemented by the now trendy RGB backlighting and other options: a volume control roller, removable cable and wrist pad, a built-in processor and memory.
The main varieties of switches are:
Blue or White — the classic mechanical scrolls with a pronounced audible and tactile feedback, as well as a medium-pressure;
Red — Linear switches with no audible click or tactile response, slightly less pressure force;
Brown — a compromise version with tactility but no sound, pressed a little tighter;
Silver or Speed — linear switches with shorter key strokes and the least amount of pressure.
Also the tightest switches are found occasionally Black and completely silent Silent with silicone gaskets.
Deepcool KG722 — for those who want portability
Reason to buy: Gateron Red line-switches, format 65%, inscriptions transferred to the face of keys, removable cable, RGB-lighting.
Reason not to buy: No separate Print Screen key.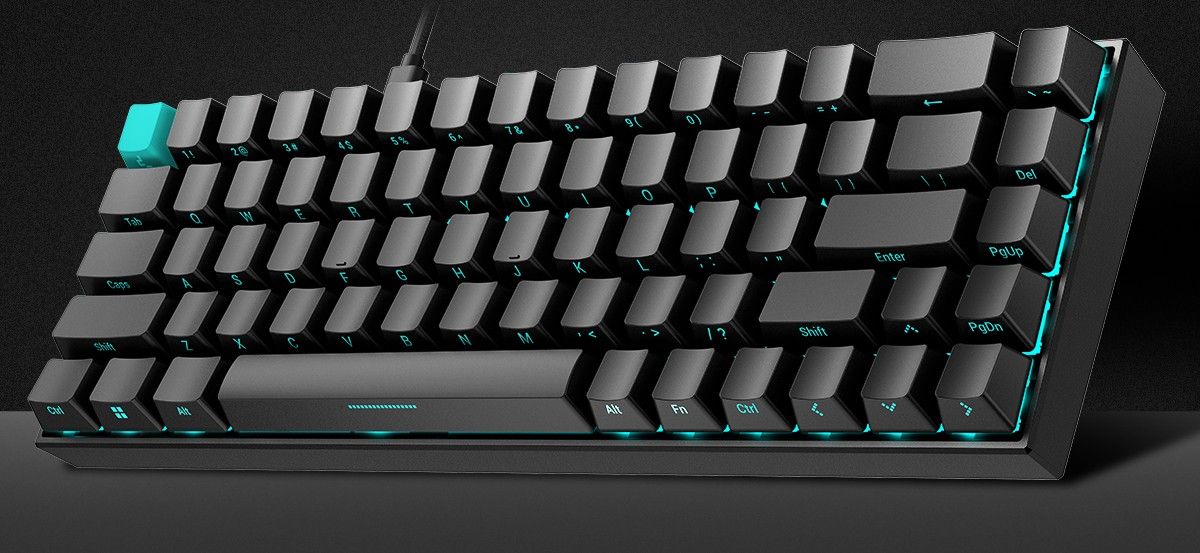 Deepcool KG722 — A mechanical keyboard in one of the most compact formats. The smaller only 60-percent models, but they are quite specific, as they lack navigation arrows. Whereas the 65-percenters are reduced by eliminating just the top row of F1 function keys – F12. They are transferred to the dial row, pressing Fn at the same time.
All possible Fn-actions on the Deepcool KG722 are conveniently highlighted in white. For example, Fn + Win feature temporarily closes application windows so you won't accidentally fall out of an action-packed multiplayer game. Most unusual in the case of KG722 is the absence of lettering on top of the keys. Viewed from the top, the keyboard looks black. Only the Escape key is painted Deepcool's signature turquoise color.
The lettering is on the side of the keycaps and when viewed from the user's perspective at a 45 degree angle the keycaps are easy to read. Beneath the caps are mechanical Gateron Red switches. Nowadays it is probably the most widespread and universal solution. They have linear stroke with no tactile feedback, medium press force, and no click sound. You can only hear the keycap hitting the keyboard substrate. Removable USB Type-C cable makes this mini keyboard even more mobile.
Xtrfy K4 TKL Retro — For lovers of old-school
Reason to buy: Kailh Red line-switches, 87 percent format, retro styling, factory lubrication, noise-absorbing gasket, RGB illumination.
Reason not to buy: If you need «Calculator» keys.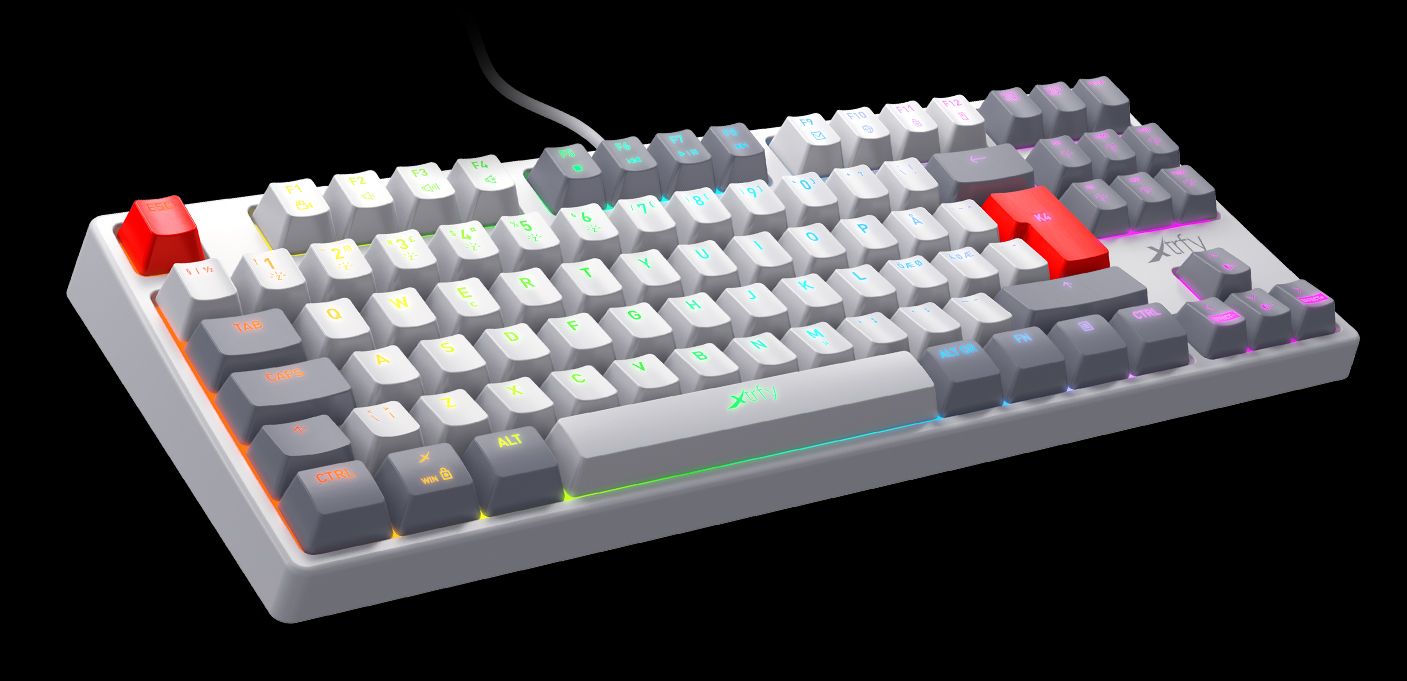 Xtrfy K4 TKL Retro — No keypad, which stands for Tenkeyless, meaning no ten keys (actually just a little more) on the right side of the number pad. If you're not an accountant, the «calculator» Buttons you probably don't need at all. But without them, the keyboard is easier to center on the table and leaves more room for the mouse to move around. The TKL models are also called 87 percent.
Built Xtrfy K4 TKL Retro on Kailh Red micro switches with linear travel. There is no tactile or audible feedback when the switch is pressed. And even the keg is quite quiet, without a metallic ringing. For this we have full width foam padding to thank. Scrolls and stabilizers (extra springs for long keys) are factory lubricated for smoother. The user doesn't have to modify the product any more.
Fully anti-hosting, so you can press all the keys at the same time. Whereas in budget office keyboards the number of keys that can be read simultaneously can be less than ten. This is unacceptable for gaming and, moreover, cybersports keyboards. Three colors to choose from: black, white and Retro. The latter is deliberately made of time-grayed plastic, evoking the nostalgia of computers from the 1990s.
Dream Machines Dreamkey — For gaming and frequent typing
Reason to buy: Kailh Brown Box tactile switches with moisture protection, 100 percent format, macro programming, RGB backlight.
Reason not to buy: The austere, ascetic design may not appeal to everyone.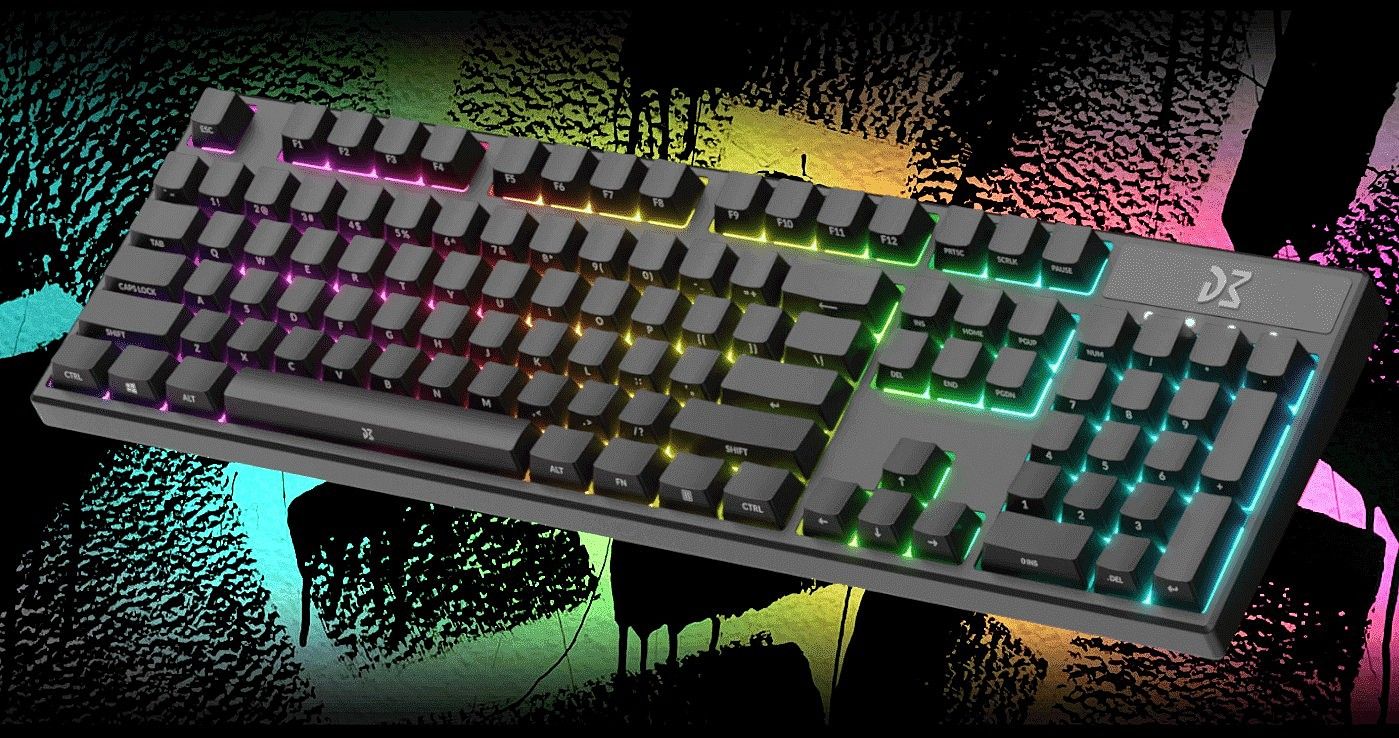 Dream Machines Dreamkey — «A dream keyboard», As the Polish manufacturer calls it poetically. There are as many as six variations to choose from: two formats — Full-size and TKL, and three colors of switches — Clicking White (analog of Blue), linear Red and compromise Brown. The last one is the most interesting because it has no sound but has tactile feedback and that is why it is better suited for printing in a crowded office.
The switch manufacturer is Kailh and it uses an improved Box-version. It protects from dust and moisture inside the mechanism of the switch, allowing you, for example, to eat and drink comfortably right in front of your computer. For some other keyboards on Kailh mikricks without the Box index, moisture protection is also claimed. But that only means there are drainage holes in the keyboard substrate.
The base of the keyboard has a metal plate, which makes the design rigid and weighty. The cable is devoid of fabric braid, and the keycaps — lettering on the top, the labels are moved to the face of the keys. The proprietary Dream Machines software allows you to program macros. It's simplified one key press execution of complicated combinations of actions in games, such as cast magic spells in MOBA and MMORPG.
Cooler Master CK550 V2 — For resting hands
Reason to Buy: TTC Blue clickable switches, 100 percent format, ARM processor, hand backing, compatibility with custom keycaps, RGB backlighting.
The reason not to buy: No removable USB cable.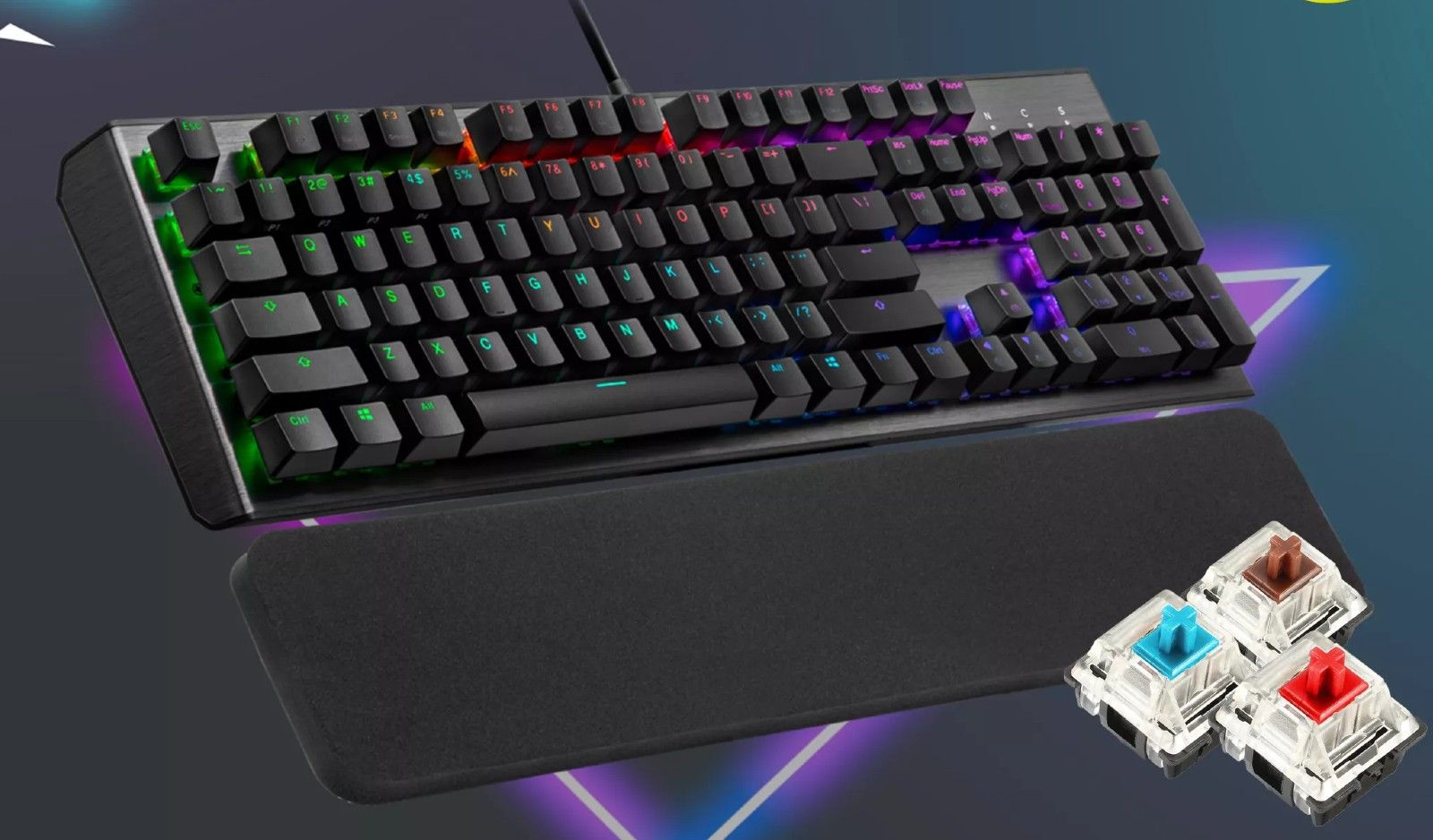 Cooler Master CK550 V2 — A living classic of mechanical keyboards on TTC Blue switches (50+ million life time). keystrokes). In the old days, when all keyboards were mechanical, they sounded and felt exactly like «blue» micro switches. A smokey click and a crisp response — this is probably the right place to start to get acquainted with mechanics.
But if it's too annoying for you or your family members or colleagues at work the Cooler Master CK550 V2 is available in quieter versions «red» и «brown» switches. The keystrokes, by the way, are made in a standardized shape, which allows you to replace them with custom ones, for example with an alternative language layout or a muffled strike on the metal base of the keyboard.
The keyboard has a 32-bit STMicroelectronics ARM Cortex-M3 processor and flash memory chip. All of this allows you to customize both RGB glow and macros without having to install configuration software. However, it is still available and is called Cooler Master MasterPlus+. There is also an ergonomic hand pad for non-slip coating. There is also an 87-percent shorter version of the CK530 V2 keyboard.
ADATA XPG Summoner — For maximum silence
Reason to buy: Cherry MX Silver speed-switches, 100 percent format, magnetic backing for hands, volume control roller, USB port through-hole, RGB backlight.
Reason not to buy: Eco-leather can rub off over time.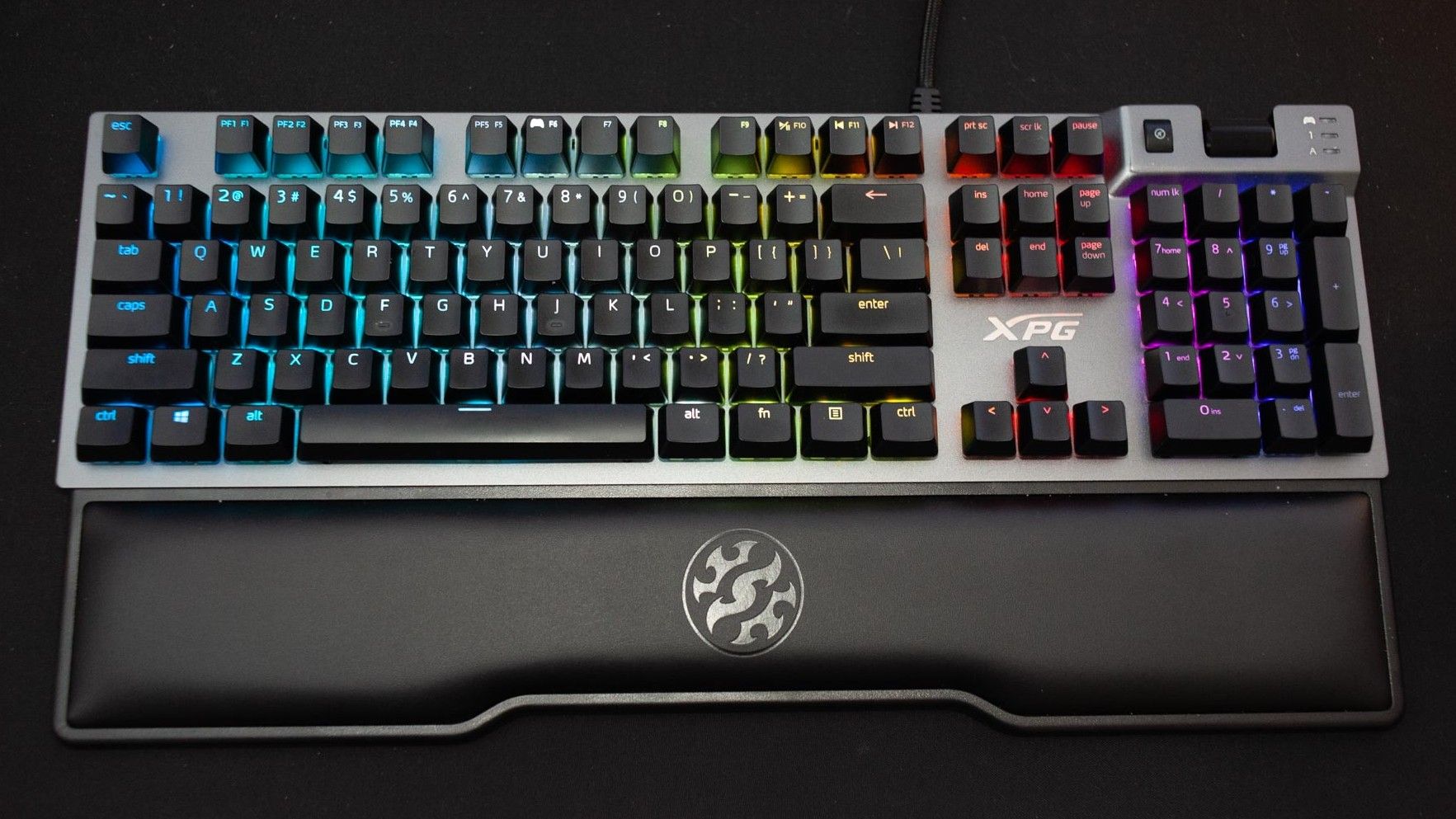 ADATA XPG Summoner — Sandblasted aluminum keyboard, weighing almost a kilogram. Another 200 grams adds a magnetic padded hand pad. Its purpose is to reduce wrist fatigue and minimize the risk of joint disease. Except in the heat of the summer the eco-leather covering can get a little steamy.
Based on Cherry MX Silver (also known as Speed) linear switches with the service life of over 100 million keystrokes. «Silver» Short-stroke micro-switches allow for quicker and quieter key presses. Even quieter were only Cherry MX Silent with silicon noise-absorbing pads, but they are discontinued now. There are also modifications of XPG Summoner c «blue» и «red» scrolls.
There's a handy music volume control roller, as well as a pass-through USB port for connecting a wireless mouse. Nine interchangeable red keycaps are included to highlight the most frequently used keys in your favorite game, like WASD in Counter-Strike and ZXC in Dota. Customizable RGB-lighting keyboard via the XPG Prime app, which is responsible for ADATA's internal computer components, including RAM, drives, and cooling.